TAJ MAHAL TOUR FROM DELHI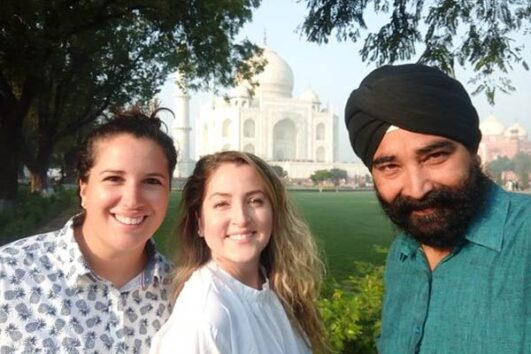 Taj Mahal Tour from Delhi by Car
10-11 Hours
Pickup Available
Skip the ticket line
Pay On Arrival
Taj Mahal Sunrise Tour by Car
10-11 Hours
Pickup Available
Skip the ticket line
Pay On Arrival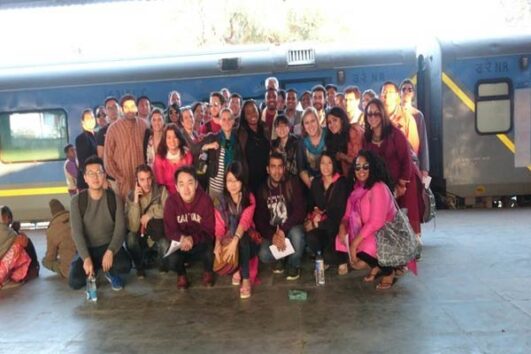 Taj Mahal Agra Tour by Superfast Train
12-13 Hours
Pickup Available
Skip the ticket line
Pay On Arrival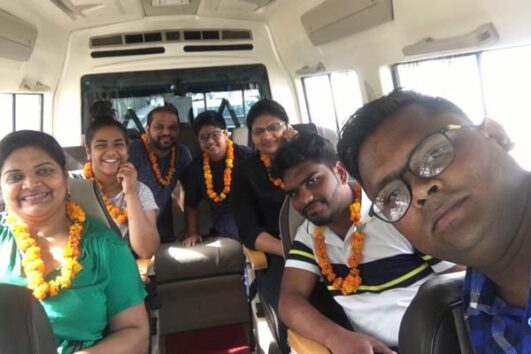 Taj Mahal Agra overnight Tour from Delhi
02 Days
Pickup Available
Skip the ticket line
Pay On Arrival
Delhi Agra Taj Mahal is the most cherished holiday tour plan by vacationers. If you happen to be in Delhi. You can easily book Taj Mahal Tours Tickets for Taj Mahal Tour from Delhi in a single-day round trip or stay overnight in Agra.  Tajmahaltourstickets.com is a unique platform which offers you one-stop solution to your needs of booking Taj Mahal Tours, tickets and activities. With the emergence of innovation, technology and rapid transport the long distances are curtailed and the hasseals involved in booking tours and tickets have been eased to a large extent.
There are a large member of tourists who travel without pre plans and customized India Tours. The short tours & Day trip are in vogue. There was a time when avid tourists planning a trip to India used to do lot of research work and used to book customized tour plans. In the post corona scenario tourists prefer easy bookable Taj Mahal Tours.
Read More
The special feature involved with this website is that you get complete information about Taj Mahal in Agra. You get to know the Taj Mahal timings and history you come across the aspects as how to reach Taj Mahal, Best time to visit the Taj Mahal. You can easily choose the Taj Mahal tour package from our large inventory as per your wishlist. The tour & products can easily be booked. Even if you want any products to be customised we can curate it according to your needs of time and budget.
Besides Taj Mahal tickets can be booked with us for the normal tours, sunrise tours or moonlight tours. The Taj Mahal city gives you plethora of options to visit the other tourist places in Agra or the activities to be enjoyed.
We offer top rated Taj Mahal tours at the most competitive rates without compromising on our services. Our packages are favourable to the solo travellers as well as for the small and large group tours. These are designed for the first timers and also for the repeat customers.
These selected tour products deal with Delhi tours, and tours from Delhi such as Taj mahal tours from we always keep in mind to include such places or activities as can show case the vibrant culture of India. Delve deep into the Taj Mahal story with our handpicked story tellers and be engrossed with the lifetime memories of the iconic Taj Mahal skip the hasseal and book in advance our one of a king experience & activities
Read Less
Agra City Tour & Local Sightseeing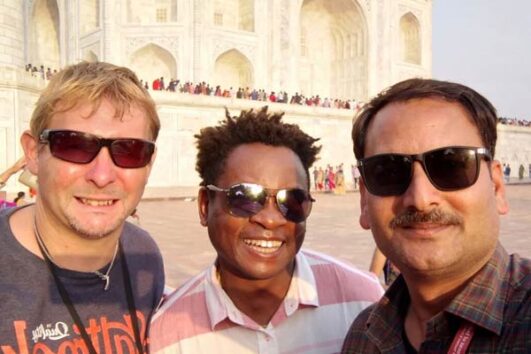 Agra Heritage Walk With Food Tour
04 Hours
Pickup Available
Skip the ticket line
Pay On Arrival
The Taj Mahal in Agra Tickets & Timings
Taj Mahal India is one such marvel of architecture and icon of human passions that it is the most frequented monument of India. It witnesses the arrivals of thousand of Indian and overseas tourists per day. It remains closed on Friday at present. In post Covid times Taj Mahal online ticket booking has gained much popularity. These tickets are valid of 3 hours time and remember Taj Mahal remains closed on Friday in a week Book Taj Mahal Tours with us 24 x 7. Since couple of years there is step ticketing at the Taj Mahal. It means there are two tickets- one for visiting it from the garden itself. Another allows you to enter the mausoleum.
Read More
Taj Mahal is the most visited ticketed ASI site for domestic tourists.
Ticket payment slip –with three types of tokens for Indians Grey, SAARC token yellow other foreigners Blue token. As you reach the Taj Mahal entry gate , you put the tokens on turn style gate and you cross through and reach the security finishing area. After visiting the Taj Mahal you have to return back the tokens. In case you lose it there is a provision of five of INR-100.    
Taj Mahal ticket History
One gets amazed to know about the fact that once the iconic Taj Mahal used to be free from entrance fee. Before 1965 since 1966 first time ticket on the Taj Mahal was imposed in 1966 at the rate of 20 Paisa up to 1966 the ticket rate was INR 15 from the Indians and the foreigners as well. By this time first time ticket price was levied as 105 for the Taj Mahal sunrise and sunset visit. If you want to enjoy the Taj Mahal night view from Mehtab bagh you have to pay INR 50.
Taj Mahal Ticket Rates from 1966 to 1996
1966- 20 paisa
1969- 50 paisa
1976- 2 Rs.
1995-10.50 Rs
1996- 15 Rs
Taj Mahal ticket rates from 2000 to 2018
| | | |
| --- | --- | --- |
| Year | Indian | Foreigners |
| 2000 | 20 Rs | 970 Rs |
| 2001 | 20 Rs | 750 Rs |
| 2016 | 40 Rs | 100 Rs |
| 2018 | 40 Rs | 1100 Rs |
How to book Taj Mahal ticket online ?
You can follow the following for hassle free Taj Mahal ticket booking
Step 1- Log in to ASI official website, https://asi.payumoney.com/. Now click the book now button and find the page and see by default. Under city > Agra.
Step 2- Under monuments select Taj Mahal
Step 3- Now select options timings
Under cart > select suitable option-
Taj Mahal only
Taj Mahal with mausoleum
Now you can select visit date, time and suitable time.
Step 4- Check the next button for the next page.
Step 5- Select nationality
You can check as there is price difference for Indians , SAARC and foreign nationals.
Step 6- Enter your details
Age , Gender, Name, Id and Id no.
Step 7- Final summary of E ticket
Before submitting the details now check carefully.
Step 8- Final step- enter email ID and make payment.  
Taj  Mahal is the most visited ticketed ASI site for domestic tourists.
Read Less
TAJ MAHAL TOUR FROM JAIPUR
Taj Mahal Tour from Jaipur by Car
12-13 Hours
Pickup Available
Skip the ticket line
Pay On Arrival
Don't Just take our word for it, we let our reviews speak for us